What Luggage Is Best For Travel

Right Luggage for Your Travel
Once a holiday plan has finalized, we tend to load excessively into that delicate travel bag which gives up by the time it reaches the airport. And before it even reaches the luggage clearance you find it completely out of order. There is nothing you can do about your luggage then. So before you start packing, is it a must to know about what luggage is best for travelling.
It is very important to be careful about what luggage you are carrying and the things you keep in it. For air travel, it is better advised to travel light and avoid carrying unwanted things as you may be asked to pay for excess baggage. It is also essential that you do not forget to keep the most important things you need for your travel.
Luggage sizes
For air travel, there are some size specifications for carry-on and check-in bags. Carryon bag should not exceed a 45 inch perimeter, whereas checked bags have a limitation of 62 inches. In case of excess luggage, either you may have to pay extra charges or have to leave the luggage. Check what specification your airliner has for your luggage as they may vary depending on airlines.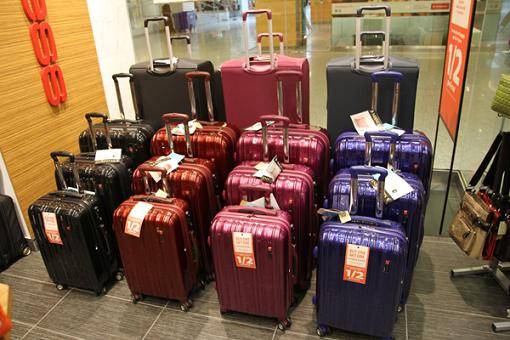 Luggage types
You can get many types of bags for travelling such as hard suitcases or soft bag. Hard bags may have a trolley which can be pulled on their small wheels. They can be comfortable for you and for fellow passengers!. Soft bags come mostly in duffel varieties and have zipper with locking facilities. It is advised to travel light as lot of unnecessary things stuffed tightly into your bag not only makes your travel tough but also burdensome.
Try carrying that bag in the store as you may find it hard on your shoulders or difficult to carry. It is better to avoid online stores as you may not get this option to test them personally.
What luggage to purchase?
For travelling purposes you have to purchase a bag that is light as well as good enough to keep your things safe. An ideal bag should have tough fabric, should be light and soft with safety options. You may get a good travel bag at $200, which is better than spending $800 or more on a branded but delicate one.
Choose the one that is water proof which can keep your clothes dry. If you think that more pouches are good for organizing your things then you can buy the one with that option. Otherwise, you can get one with just a few compartments.
If you find this page helpful, share it.
Related Posts


Packing Your Travel Bag Tip
Everything in the article is spot on when selecting or purchasing the right luggage for the job. A couple of other handy tips...
1. Be sure to check with your airlines as to what their restrictions are, including carry on. Most luggage policies state that the airline of origin...where you first started your trip, is the one the luggage rules will be applied. So if you are a number of airlines, its the one where you started that should apply.

2. Pack your personals, like underwear and other unmentionables in zip-lock bags so if your bags get inspected you won't have the undies handled or tossed all over the place...

---
Fantastic
Very helpful information. Great point altogether.

---
Click here to submit your review.
---
---