Melbourne Cup Carnival | Melbourne Australia

Melbourne Cup Carnival
As November is approaching, the excitement of Melbourne Cup Carnival is naturally visible in Melbourne, Australia. The week-long event is held every year between November 1 to 8 and encompasses  variety of activities like entertainment and food. The series of events in this carnival are held in combination with Emirates Melbourne Cup day and other horse racing events like AAMI Victoria Derby Day, Crown Oaks Day and Emirates Stakes Day. The annual carnival conducted by Victoria Racing Club of Melbourne Australia is held in Flemington Racecourse and is regarded as the richest racing event in the region.
All the events are held in Melbourne Australia, which has a mix of domestic and international tourists from several locations seeking to enjoy the excitement of cultural and sporting events. The Melbourne Cup Carnival has corporate sponsors who also set up their promotional stalls near Birdcage, Flemington Lawns where the main events are held. The party-like festivities of the events brings in celebrities from around the world who come here to show off their latest fashion gear and share gossip.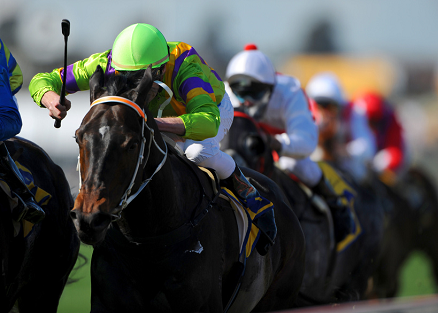 Events of the Melbourne Cup Carnival
Day 1 - AAMI Victoria Derby Day: The events of Melbourne Cup Carnival are  fund raising programs for Victoria Racing Club, which sells souvenirs and memorabilia to collect funds for 12 charities. The first event will be held  at Flemington Racecourse. The Victoria Derby will give away $1.5 million as prize money this year.
Day 2 - Emirates Melbourne Cup: The event puts Melbourne, Australia on the map of international racing. Held on November 4, the event gives away $ 6.2 million as prize money to winners of 3200 meter horse race.
Day 3 - Crown Oakes Day: The race with prize money of $1 million and crystal trophy will test the strength of three-year old fillies on November 6 over a distance of 2500 meters.
Day 4 - Emirates Stakes Day: For the concluding day of festivities, the prize money is $1 million and is considered a classic event in Melbourne, Australia.   
Food choices at the carnival
If you are not an avid follower of horse races or have had an unfortunate day at betting then food can be your salvation at the Melbourne Cup Carnival. Visitors have a wide variety of choices from gourmet restaurants to fast food options apart from ones discussed below.
Devour Hamper: Do you want to enjoy eating a lavish dinner at home? Then opt for a premium package from Devour It with roast chicken sandwiches, baguettes, crab sliders and doughnuts.
Fatto for Derby: The Southbank Fatto offers yummy breakfast options with a glass of Prosecco. You can enjoy and come back in the evening to enjoy more options.
Spring Fling: Also referred to as the cocktail of Melbourne Cup Carnival, this drink is made from a combination of vodka, fresh lime juice and mint. It is topped with ice and Schweppes Agrum blood orange, which was served nearly 12,000 times last year.
The Precinct: The spectacular restaurant in Melbourne Australia, is meant for the elite with high ticket prices, which include great view of races and chairs with market umbrellas. You will also be served varied cuisine choices on different days like Cajun Grill, Yum Cha, Milk the Cow Cheese platters and Round the Way Bagels.
Skyline Restaurant: Besides offering a spectacular view to its guests, the restaurant located on Level 3 of Hill Stand has expensive ticket prices at $420. It offers fabulous three-course lunch along with choicest Australian wines to its guests.
If you find this page helpful, share it.
Related Posts