10 Reasons To Book Your Hotel In Advance | Online Travel Booking

Travel Booking Advice
Advance travel booking, especially for hotels, is beneficial especially during the peak seasons. It is usually a good idea to have your bookings in place before you travel to your destination, be it for work or a vacation. It saves you a lot of hassles and, sometimes, a lot of money on accommodation. Even if you are someone who is not on a budget holiday, it makes sense to book a hotel before reaching the destination so that you are ensured a desired room. Read on to find out the top 10 reasons to book your hotel in advance when you are planning to travel.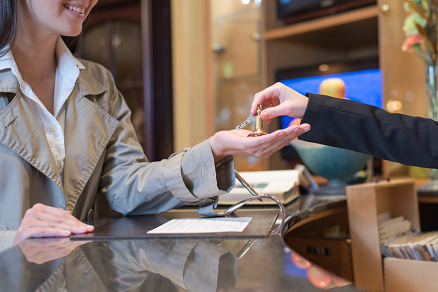 10 Reasons to book your hotel In advance
There are a lot of reasons for planning your trip in advance. You can avoid a number of last minute glitches and delays if you are prepared beforehand for them. Here are top 10 reasons to book your hotel in advance for your holiday.
No last minute hassles of searching for rooms
Get the best deals on your hotel rooms
Booking hotels before flights gives more flexibility on travel
Check for rates over a few weeks and book when you get the best deal
Get a better choice of rooms and free upgrades
Plan your holiday budget accordingly
Make arrangements for facilities not available in your hotel as part of your room package
Plan for dates when hotels have special offers
Inform the hotel about special needs or requests well in advance
Spend time reading up on reviews for hotels before booking
There are just 10 reasons to book your hotel in advance when you are planning a holiday with your loved ones. There are many more reasons to do so, especially if you are looking at a luxurious and leisurely trip.
Advance travel booking and its perks
Booking accommodation well in advance for your holiday is very useful, even essential at times. It becomes almost necessary if you are traveling with kids or people with special needs like your pregnant wife or elders. You cannot expect them to be able to cover long distances on foot or walk in and out of a bunch of hotels before deciding on one and checking in. It will tire them out quickly and may even affect their health.
If you are looking at an expensive destination, it makes more sense to book your accommodation a few months before you go to make sure that you get a good room and a good deal. You will save a lot of money by booking hotels when are offering special offers or discounts rather than waiting for the last minute. You will get more value for your money and will be able to plan your trip better. Everything you need will be taken care of by the hotel if you inform the authorities about your requirements well in advance.
Quick tips for hotel travel bookings
Booking hotels before a holiday can prove to be very stressful if you do not know where to look or what to look for while booking. These tips will help make the process a little simpler for you.
Make sure you have the dates correctly mentioned before you confirm your booking
Do not let hotel names mislead you. Check well before booking a hotel to make sure it is the one you want to book, and not a local small namesake
Use credit cards wherever possible for your travel booking. You will be able to avail of  more offers and discounts
Use the dynamic pricing that hotels use to your advantage by regularly checking prices and booking when you get the best package for your desired room
Always confirm with the hotel if you are booking through an external agency, either online or offline, to make sure your booking has gone through to the hotel
These are a few simple pointers and the top 10 reasons to book your hotel in advance that could help you with your travel booking as well as holiday planning. Follow these tips when planning your next big family vacation.
If you find this page helpful, share it.
Related Posts