Travelodge Perth

Travelodge Perth is a four star hotel and is centrally located in the city center of Perth, the location is convenient to many tourist attractions. Travelodge Perth has recent done a renovation. The renovated rooms have a small and stylish decor equipped with private bathroom, LCD TV, refrigerator, tea and coffee making facilities.
The Travelodge Perth is only a very short walk to the Perth Concert Hall, WACA ground, shopping centers, and general central location in Perth. Travelodge Perth location offer great convenient for travellers.
Travelodge Perth location seems to be creating a pleasant, relaxed atmosphere. The hotel is between the very popular outdoor activities of tourists, locals and attractions. Restaurant and bar offers authentic Australian cuisine, guests will experience the cocktail bar, gym, fitness center and laundry room.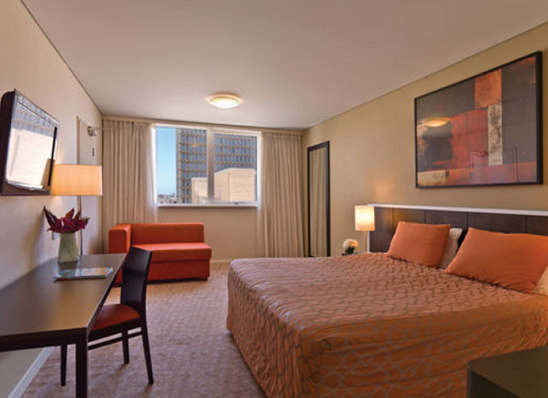 Travelodge Perth Address: 417 Hay Street, Perth, Australia
Review
Perth »
Rating
Travelodge Perth
Travelodge Perth is a four star hotel and is centrally located in the city center of Perth, the location is convenient to many tourist attractions. Tr…
Share and Enjoy