Central Railway Hotel

The accommodation at Central Railway Hotel & Apartments is spacious, clean and comfortably appointed. Every hotel room is a self contained, fully furnished apartment with an ensuite bathroom and kitchenette. View the types of rooms we have available to choose the right one for you.
Just 10 minutes' walk from Sydney Central Station, Railway Hotel offers air-conditioned accommodation with a kitchenette and a flat-screen TV. It features a sunny outdoor courtyard and free Wi-Fi.
Central Railway Hotel and Apartments offer flexible room layouts including sofa beds which are well suited to family or group bookings. This is an ideal place to relax and enjoy all that Sydney has to offer at a very reasonable price.
Central Railway Hotel & Apartments Sydney has an outdoor courtyard for guests' relaxation. Other services and facilities provided at this hotel include parking, reception, fax, laundry and safe deposit box. Town Hall and Sydney Convention and Exhibition Centre are other must visit tourist spots of Sydney.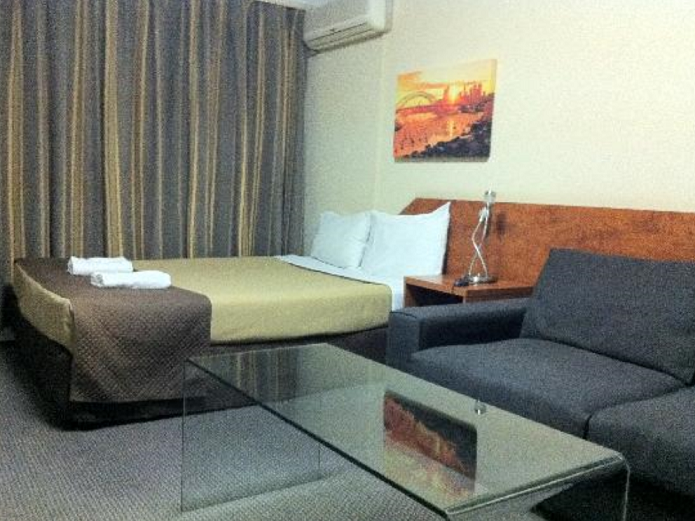 Central Railway Hotel Address: 240 Chalmers Street, Sydney, Australia
Review
Sydney »
Rating
Central Railway Hotel
The accommodation at Central Railway Hotel & Apartments is spacious, clean and comfortably appointed. Every hotel room is a self contained, fully …
Share and Enjoy