Zermatt | The Travel Spots You Always Wanted | Switzerland Travel Guide

Zermatt the travel spots you always wanted
Zermatt offers you all the travel spots that your Switzerland travel guide talks about! Zermatt is a municipal area in the Visp district of German-speaking Swiss canton of Valais. Zermatt is located at an elevation of 1,620 meters above sea level. It is surrounded by fabulous mountains where you can ski, bike or trek, whatever interests you.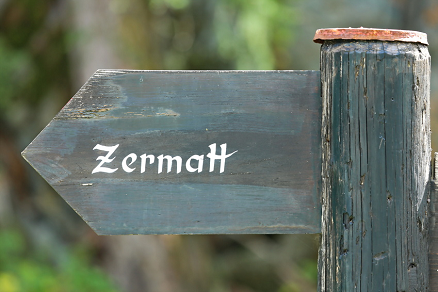 Travel spots to visit in Switzerland
Zermatt used to be a farming village, but over the last few decades, most of the farms have made way for apartments, resorts, shops and pubs, slowly converting the village into a world-class ski resort. Here is a list of some of the Zermatt travel spots you should visit while in Switzerland, a quick Switzerland travel guide for the adventurous.
Matterhorn: The mountain holds the distinction of being the last alpine peak to be conquered, but ending tragically with only three of the climbers being able to descent successfully. You can read about its history at the Matterhorn Museum and go skiing on its slopes.
Monte Rosa: It is the highest alpine peak in the country and looks over the village. You can climb the peak, but make sure that you are in prime physical health and are good at mountaineering since it is a very taxing climb.
Breithorn: The easiest peak to scale in the area since all you need to do is walk for about 2 hours to reach the peak. You will, however, require ropes and a guide.
Mountain biking: If you like biking in hilly areas, Zermatt is the perfect place for you. You can go mountain biking on any of the many mountains that surround the village
 Camping in the high Alps: Although there are a number of dormitories, hotels and resorts in the village, you can also camp out on the outskirts of the village. However, be prepared to face high-speed chilly glacial winds during the night.
These are some basics you need to know about the place and few activities you can try while exploring all the Zermatt travel spots you ever wanted to visit.
Special attractions of Zermatt
There are a few things that are very unique to Zermatt, which your Switzerland travel guide may not tell you. Here are a few reasons why this ski resort should figure on the Zermatt travel spots you wish to visit on your next trip to Switzerland.
The whole town has almost no combustion vehicles. Most, if not all vehicles are battery-operated electric ones, including public buses and taxis. You may not even feel the need of opting for a motorized vehicles in Zermatt as you will mostly be walking when getting around the village.
The limited number of motorized vehicles make the roads  calm and decongested. If you like cycling while exploring a new place, you would possibly not find a better place for it than Zermatt.
The surrounding mountains, no vehicular pollution and just 5-6 main streets make Zermatt a charming village that has to be visited at least once.
Quick tips from Switzerland travel guide
Zermatt is a small place and does not have an airport. Here are a few quick tips that have to be a part of your Switzerland travel guide when visiting Zermatt travel spots
You can reach the village by taking a train or a taxi. You can also book flights to a nearby airport and take a van/limousine transfer to Zermatt
Be prepared to walk a lot while in the resort. You can also settle for rented  cycles to get around. Taxis, buses and cable cars are also available, if you do not want to walk or cycle
You can visit the snowboarding and skiing school, called European Snowsport, while you are in Zermatt
There are very few budget stay options available, so if you want to travel cheap, book in advance
Switzerland is a paradise especially, for those who like adventure mountain sports. Include this charming little ski resort with its rich history in your Switzerland travel guide for your next visit to the country.
If you find this page helpful, share it.
Related Posts