Types Of Hotel Rooms | What To Expect During Check-In

Types of Hotel Rooms and What to Expect During Check-in
There are mainly three types of hotel rooms, and what to expect during check-in depends on the category of the room you have booked. The various types of hotel rooms are differentiated by the size of beds offered and the accompanying amenities.
The three basic types of hotel rooms are standard, family room and suites. Most hotels vary their product offerings centered around these three varieties. A few luxury hotels, however, make their own categories by providing rooms overlooking swimming pools or gardens . What to expect during check-in at such hotels, is an extremely warm and hospitable welcome. In case of room reservations that have been made in advance, the concierge may request you to produce the confirmation of the reservation. Most hotels, whether luxury or not, also require guests to produce a valid ID proof on check-in.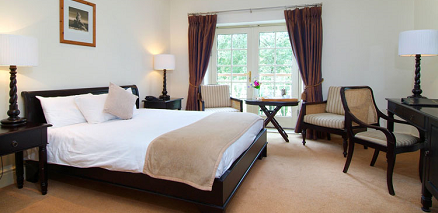 Standard Room
This is the least expensive of all types of hotel rooms. It is offered to the guest as single or king size bed,  or can come as a double, with two queen beds. This room offers the guest basic amenities like a television, telephone, an attached bathroom, a coffee maker and a closet. Other offerings depend on the hotel's services. For example, the standard room in a two star hotel will be different from a five star property. Typically, a standard room in a five star hotel will have a flat screen television, a Jacuzzi tub, designer interiors and a bar.

Family Room
This is also known as the Triple Room. Hotels build these type of rooms to accommodate families and they come with three beds, all queen size. Family rooms have sitting areas, which may also feature a couch that can double up as a bed. A few hotels even provide bunk beds for guests' children.
Suite
This is one of the most luxurious among the different types of hotel rooms and can be considered as a small apartment inside a hotel. A suite is made up of bedrooms with attached bathrooms, a kitchen and a living area. This kind of hotel room is a favorite of business persons who wish to stay for longer durations. The best kind of suite is the presidential or executive suite. In most hotels, the penthouse or top floor houses the presidential suite. A standard suite is considerably more expensive than a standard room and is slightly costlier than a family room.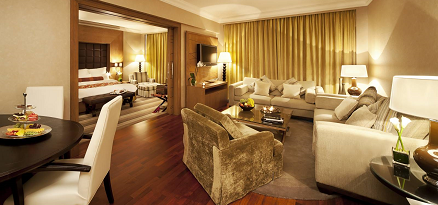 What to expect during check-in
Different hotels have different hospitality related policies, and for guests who are wondering what to expect during check-in, the following guidelines are applicable at most hotels:
A maximum of three people are allowed inside a single room. The third bed, in this case, is generally a roll away bed.
Pets and animals are not allowed to stay in the rooms.
There are standard check-in and check-out times. Contact the hotel concierge for the specifications at your hotel.
Early check-ins and late check-outs are possible and depend upon availability and demand.
Non smoking rooms are available in almost all hotels.
Most hotels offer 24-hour room services and safety deposit box facilities. The convenience of doctor-on-demand is also present at most hotels. If you have specific queries on what to expect during check-in, contact the hotel concierge prior to your arrival.
If you find this page helpful, share it.
Related Posts