Things To Do In Montego Bay | Jamaica Vacation Ideas

Things to do and Attractions in Montego Bay
Among Jamaica's fun-packed towns, there are many things to do in Montego Bay for the serious traveler. Situated on the northwest shore, the bay has seen many pirate ships and galleons in the past, and is glad to be frequented by cruise ships today that have peaceful reggae rhythms playing in the backdrop. Here is a look at some fun  Jamaican vacation ideas.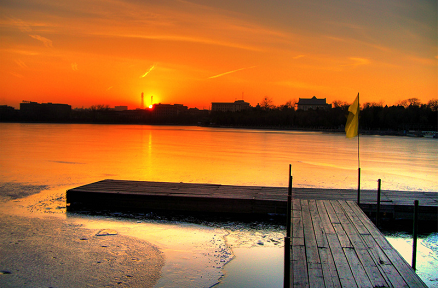 Rose Hall Great House
Of Jamaica's endless number of elaborate plantation houses, Rose Hall happens to be a masterpiece. The house lies at the heart of a vast sugar estate, and is said to be haunted by one of its owners Annie Palmer, and the many others who died here. Not for the faint-hearted but still a favorite on Jamaican vacation ideas, the Georgian mansion is where Annie Palmer known as 'White Witch of Rose Hall' is believed to have killed her spouse and lovers, and died herself. Candle-lit tours around the mansion that was raised in 1770, will certainly send shivers down your spine, what with some claiming to have seen to the White Witches ghost drifting around!
Cockpit County
Located to Montego Bay's southeast the Cockpit County is drenched in wilderness. What was previously a shelter for slaves who were hiding from colonial masters, is today perfect for tourists looking for adventurous things to do in Montego Bay. Whether it is exploring underground caves, or bird watching, hiking up the jungle or river rafting, there are many Jamaican vacation ideas that tourists can use.
Doctor's Cave Beach
One of the most popular beaches in Montego Bay, Doctor's Cove Beach has calm waters and white sands that are frequented by many tourists. The beach sparked tourist interest in the 1920s after an overseas osteopath claimed that the water had curative effects. It was not long before restaurants grew around the area, and it became a tourist hub becoming one of the musts on things to do in Montego Bay.
Rastafari Indigenous Village
If you want to get a taste of the Rastafari culture, you may want to add visiting Rastafari Indigenous Village to your list of things to do in Montego Bay. Peter Tosh and Bob Marley are some famous musicians who had Rastafari roots. A full-day visit to Rastafari usually includes amazing treks with countryside views, followed by a swim in natural pools.
The jungle-like settlement just add to the overall experience, making it a worthy pick for Jamaican vacation ideas. Most visitors make it a point to see the medicinal herbs garden while here, the exquisite garden is reminiscent of the health-conscious nature of Rastafarians. You can  appreciate the indigenous arts and crafts of the locals while here, and may even get to see the  much-talked about musical experience first-hand, with ancient chants, drums and et al!
If you find this page helpful, share it.
Related Posts