Madrid Attractions And Holiday Ideas | Madrid And Around Spain

Madrid Attractions and Holiday Ideas
If you are planning a holiday in Madrid and Around Spain, then you are set to have culturally rich and culinary exotic holiday. Madrid, the capital of Spain is a stunning city that full of artist wonders. The Spanish have always been appreciative and nurturing of art and artists respectively. This nurturing has produced home-grown masters like Goya and Velazquez. It has also provided home and inspiration for international artists such as Dalí, Miró and Picasso.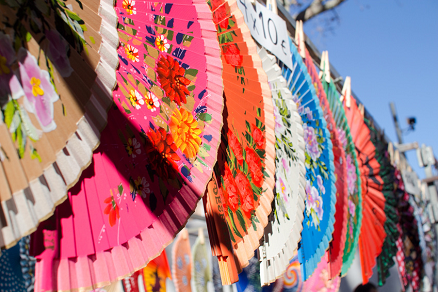 Here are some Madrid Attractions and holidays ideas for your trip:
Basílica De San Francisco El Grande: Bow your head in pray at this architectural and artistic basilica. Built in the 1760s by Carlos III, this Basilica and the surrounding chapels are a work of art. The basilica has a 108 diameter dome. It also has seven American walnut doors, which were carved by Casa Juan Guas. The choir stalls are 16th Century gothic and are from La Cartuja del Paular. One of the adjoining chapels San Bernardino de Siena has a Goya masterpiece. This Goya depicts a self-portrait of himself standing to the right next to a preaching San Bernardino.
Palacio Real: Another great attraction to visit in Madrid and Around Spain is the Palacio Real or the Royal Palace. This Royal Place is the biggest place in Western Europe. It was built in 1764 and has over 2500 rooms. This palace used to be the residence of royals – housing Carlos III, Alfonso XIII and others. Today, the palace is mainly used for official ceremonies. You can wander the palace viewing the lavish throne rooms and various works of art such as the Salón del Trono by the Baroque artist Tiepolo.
Prado Museum: If you are looking for Madrid Attractions and holidays ideas for your trip, you have to add Prado Museum to your list. The Prado Museum or more accurately the Museo del Prado is an architectural marvel that houses stunning art collections. The Museo del Prado is an 18th century building, which was designed by architect Juan de Villanueva. The museum houses over 7000 works from the 12th to the 19th century. It is impossible to view all the art on display in a single day. If your trip to Madrid and Around Spain allows, spend more than a day at Prado Museum choose to view the stunning artworks of Spanish masters such as da Ribera, El Greco, Goya and Velázquez.
Retiro Park: Another great places to visit in Madrid and Around Spain the Retiro Park, the Parque del Buen Retiro or the El Retiro. In the 1500s, Retiro Park was a monstary. In 1561, Phillip II expanded into a royal park. This park is spread over 350 acres and consists of gardens, fountains and buildings. This Royal Park is now open to the public. You can enjoy activities such as canoeing and kayaking. You can also just wander around taking in the many monuments – the arcing colonnade, the Paseo de la Argentina etc.
Culinary Adventures: When vacationing in Madrid and Around Spain, do not restrict your holidays ideas to Madrid Attractions. Be sure to delight your senses by sampling the local cuisine. Madrid has a very experimental gastronomy culture and you can find all types of food from tapas to churros.
Clubs and Pubs: Get the most out of your trip by partying the night away. In Madrid and Around Spain there are great clubs and pubs to enjoy the night. Some prime party locations are Chueca, Lavapiés and Malasaña.
These are just some Madrid Attractions and holidays ideas that can enhance your trip to Madrid. There are many more attractions and adventures to enjoy while in Spain.
If you find this page helpful, share it.
Related Posts