London Transport Travel Card | Check It Out

Transportation Facilities in London
London is a beautiful city, having a traditional outlook that is accompanied by its modern infrastructure. You can notice least pollution here as the city is among the few that are environment-friendly. As it is said, every good thing comes at a price tag; the point that London is quite a costliest city can explain itself about that. London has very good infrastructure and transportation facilities, and if you are planning to visit this city, knowing few things about it can help you a lot.
Travel card for London transport
If you want to see places in London, first thing you need to do is to get a travel card which can help you travel with least expenses in buses and in underground trains (also called tubes). Do remember to mention 'unlimited travel' option while you get the travel card for London transport.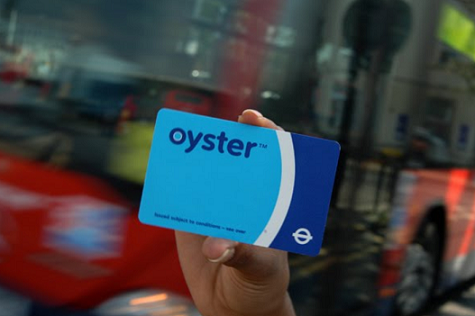 Travel means in detail
Buses are the cheapest way of London transport with the minimum starting fare of ₤2.30. Transport for London(TfL) also tenders some routes to the private companies but the fare and route will be governed by the TfL. So you can be free of worries as there would not be excessive charges. There are 100-route night buses that complement the day buses, offering 24 hours of bus service per day to Londoners.
You will be surprised to know that 'tubes' are the oldest of the metro London transport systems, as well as of the world, which were started in the year 1863. The system connects major stations with Central London. If you get Oyster cards, the underground trains or tubes can be the next comfortable and cheapest mode of transportation compared to bus, otherwise they are quite expensive with a minimum starting fare of ₤4.30.
London transport has hackney carriage cabs, besides buses and tubes, whose price starts deceptively lower at ₤2.20, but shoots up fast. You can identify these cabs by their black color. Their prices are also governed by TfL. You can get these cabs in tourist locations, big shopping malls or near business houses.
There are other private hire vehicles (PHV) or cars that are not licensed to take people. To get these cabs you have to contact their operators and book them in advance. Do remember not to get into any PHV is they come to offer you service.
If you want to see nearby places there are bicycles called Boris bikes which are available for free for the first 30 minutes after which they will start increasing as ₤1, 4, 6, 10, 15, and so on for 1, 1.5, 2, 2.5, 3 hours etc, respectively.
Others means of transportation
Besides the previously mentioned London transport means there are other means such as UL Tra, and Docklands Light Railway that are controlled by airport operators. You can even use trams to see places in London.
If you find this page helpful, share it.
Related Posts
Helpful Tips
The review is quite helpful. In my experience that travel card for London transport can saved for people who travel a lot, but for those people who don't travel much, the travel card will costs more.

---
Great Post
I'm impressed with this post & very useful info.

---
Click here to submit your review.
---
---