The Westin Excelsior Rome

The Westin Excelsior Rome is a 5 star hotel located in Rome, the hotel offer great comfort and excellent services, guest can feel a memorable stay. The location of the hotel is very convenient to all major attractions in Rome, The famous Via Veneto, the Piazza di Spagna and the Villa Borghese gardens are just minutes away from the Westin Excelsior Rome.
The Westin Excelsior Rome provides 287 spacious rooms and 32 luxurious fully furnished rooms to make you feel at home. The fine decors and comfort of the hotel make the hotel an ideal place to stay.
Restaurant are also available, guest can enjoy dinner with sumptuous settings or alfresco dinning experience. the cocktail at the bar provide great atmosphere.
Room Facilities Cable / Satellite TV, Hairdryer, Wireless Internet Access, Colour TV, Radio, Disabled Facilities and Telephone.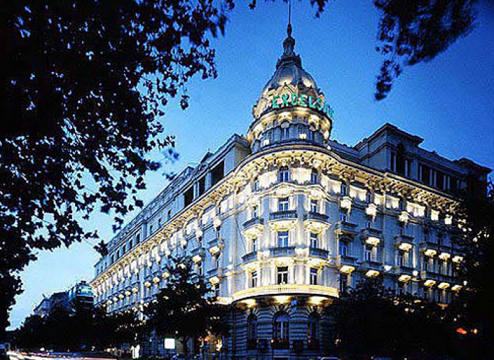 The Westin Excelsior Rome Address: Via Vittorio Veneto 125, Rome, Italy
Review
Abu Dhabi »,Ajman »,Birmingham »,Brisbane »,Cairns »,Canberra »,Copenhagen »,Darwin »,Dubai »,Dublin »,Florence »,Glasgow »,Gold Coast »,Hobart »,Hong Kong »,Illinois »,Las Vegas »,London »,Los Angeles »,Lyon »,Manchester »,Marseille »,Melbourne »,Miami Beach »,Milan »,Naples »,Nashville Downtown »,New York »,Nice »,Orlando »,Paris »,Perth »,Perugia »,Ras Al Khaimah »,Rome »,Singapore »,South Carolina »,Spain »,Strasbourg »,Sydney »,Toulouse »,Uncategorized,Venice »,Verona »,Virginia »
Rating
The Westin Excelsior Rome
The Westin Excelsior Rome is a 5 star hotel located in Rome, the hotel offer great comfort and excellent services, guest can feel a memorable stay. Th…
Share and Enjoy