The Absalon Hotel – Infusing Traditions With Modernistic Styles

Situated in the heart of Copenhagen, the Absalon Hotel Copenhagen is a hotel that merges a traditional lifestyle with modern architecture. This hotel is situated in the Vesterbro area of the city. Over the years, this area has seen a lot of development. Currently, it is a popular tourist spot as well as a favorite haunt among the local residents of Copenhagen. It has many exciting cafes, pubs and restaurants and is a vibrant part of the city.
The Absalon Hotel Copenhagen has four types of rooms, namely standard, superior, junior suite and the  Absalon suite. The room tariffs range between DKK 890 to DKK 1990. All the rooms have facilities like WiFi access, room service, and a breakfast buffet.
The Absalon Hotel Copenhagen has many exciting offers to ensure an enjoyable visit for their customers. One such offer is the Hot Transport Rate. If you are traveling to Copenhagen via personal transport, this offer is perfect for you. Under this offer, the Absalon Hotel Copenhagen provides you with complimentary parking near the hotel, or gives you the option to rent a bicycle free of cost for a day. The hotel also offers fascinating food combinations which let you explore cuisines from around the world from the comfort of your cozy hotel room.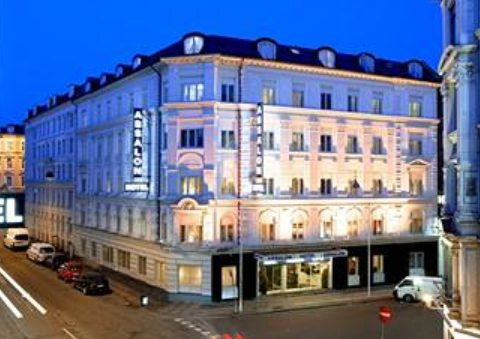 Absalon Hotel Copenhagen Address: Helgolandsgade 15 1653 Copenhagen Denmark
Review
Abu Dhabi »,Ajman »,Birmingham »,Brisbane »,Cairns »,Canberra »,Copenhagen »,Darwin »,Dubai »,Dublin »,Florence »,Glasgow »,Gold Coast »,Hobart »,Hong Kong »,Illinois »,Las Vegas »,London »,Los Angeles »,Lyon »,Manchester »,Marseille »,Melbourne »,Miami Beach »,Milan »,Naples »,Nashville Downtown »,New York »,Nice »,Orlando »,Paris »,Perth »,Perugia »,Ras Al Khaimah »,Rome »,Singapore »,South Carolina »,Spain »,Strasbourg »,Sydney »,Toulouse »,Uncategorized,Venice »,Verona »,Virginia »
Rating
The Absalon Hotel – Infusing Traditions With Modernistic Styles
Situated in the heart of Copenhagen, the Absalon Hotel Copenhagen is a hotel that merges a traditional lifestyle with modern architecture. This hotel …
Share and Enjoy