Principe Hotel Venice

Principe Hotel Venice is a 4 star hotel located within a walking distance to the major attraction. The hotel consider one of the ideal place for guest to stay and explore the surrounding areas. The hotel was built with 17th century architecture style. Staying at Principe Hotel Venice, guest can easily tour around Jewish Ghetto,  the Venice Casino, the Ponte di Rialto and the Piazza San Marco they are just within a walking distance away from the hotel.
Principe Hotel Venice provide rooms with fine decors and great comfort. The rooms feature a classic roman style with antique furniture. The restaurant in the hotel is available for guest. A refined specialities of traditional Veneto cuisine is served along with the harmonious and sophisticated atmosphere could make a perfect holiday. A variety of wine and cocktails are also available in the Marco Polo Bar.
Room Facilities includes Air Conditioning, Hairdryer, Telephone, Colour TV, Mini Bar, Ensuite / Private Bathroom, Safe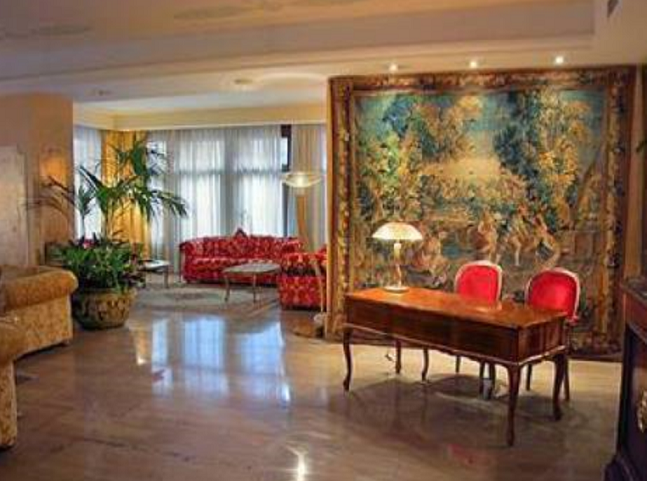 Principe Hotel Venice Address: Lista Di Spagna Cannaregio 146, Venice, Italy
Review
Abu Dhabi »,Ajman »,Birmingham »,Brisbane »,Cairns »,Canberra »,Copenhagen »,Darwin »,Dubai »,Dublin »,Florence »,Glasgow »,Gold Coast »,Hobart »,Hong Kong »,Illinois »,Las Vegas »,London »,Los Angeles »,Lyon »,Manchester »,Marseille »,Melbourne »,Miami Beach »,Milan »,Naples »,Nashville Downtown »,New York »,Nice »,Orlando »,Paris »,Perth »,Perugia »,Ras Al Khaimah »,Rome »,Singapore »,South Carolina »,Spain »,Strasbourg »,Sydney »,Toulouse »,Uncategorized,Venice »,Verona »,Virginia »
Rating
Principe Hotel Venice
Principe Hotel Venice is a 4 star hotel located within a walking distance to the major attraction. The hotel consider one of the ideal place for guest…
Share and Enjoy