Novotel Marseille Est

Novotel Marseille Est is located just 10 minutes from the Old Harbor Park Chanot. The Novotel Marseille Est is the ideal place for business and leisure travelers. Novotel Marseille Est provide guests an unforgettable experience with your family offering a game area such as playgrounds tennis courts and swimming pool. Private parking is also available.
Travelers will enjoy the room with air-conditioning and mini bar. Novotel Marseille Est provides 77 comfortable rooms and are equipped with  3 star facilities. Tennis and video game rooms are also provide for guests for entertainment. Business facilities are also include such as business center, printing services.
Hotel amenities includes Air-conditioned public areas, Outdoor Swimming pool, Secure FreeParking, Bar/lounge, Restaurant(s) in hotel, Pets accepted, Number of rooms: 77, 24-hour front desk, Internet access – wireless, Meeting rooms (small groups),  Breakfast available with surcharge, Poolside bar, 24 Hours Room service, Roll-in shower.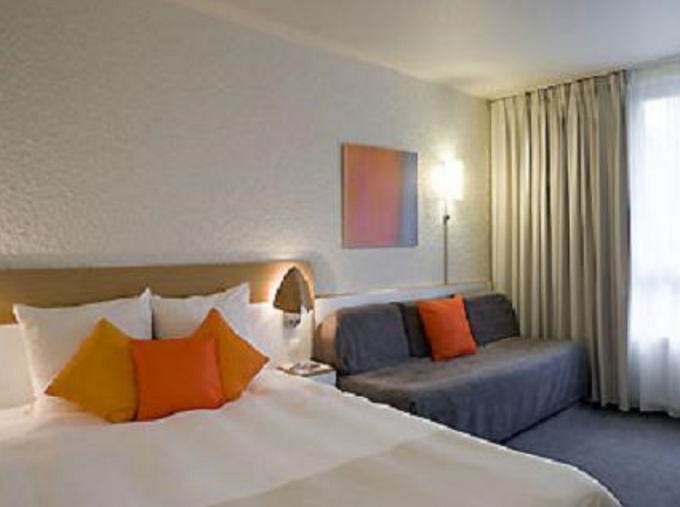 Novotel Marseille Est Address: 184 Avenue De Saint Menet, Marseille, France
Review
Abu Dhabi »,Ajman »,Birmingham »,Brisbane »,Cairns »,Canberra »,Copenhagen »,Darwin »,Dubai »,Dublin »,Florence »,Glasgow »,Gold Coast »,Hobart »,Hong Kong »,Illinois »,Las Vegas »,London »,Los Angeles »,Lyon »,Manchester »,Marseille »,Melbourne »,Miami Beach »,Milan »,Naples »,Nashville Downtown »,New York »,Nice »,Orlando »,Paris »,Perth »,Perugia »,Ras Al Khaimah »,Rome »,Singapore »,South Carolina »,Spain »,Strasbourg »,Sydney »,Toulouse »,Uncategorized
Rating
Novotel Marseille Est
Novotel Marseille Est is located just 10 minutes from the Old Harbor Park Chanot. The Novotel Marseille Est is the ideal place for business and leisur…
Share and Enjoy