Novotel Canberra

Novotel Canberra is an award-winning hotel located in the city center of Canberra. The area provide a fresh,contemporary design in all public places, bars and restaurants. The hotel destination is an ideal for business, travelers and backpackers.
Novotel Hotel is located on the Northbourne Avenue, Canberra, only 15 kilometers from the Canberra International Airport,  the hotel is also close to the Australian War Memorial museum in Canberra, the National Gallery and many others in the area of the High Court.
You can only find spacious, modern design, adaptable room at the Novotel Hotel Canberra, providing all your needs tHe hotel is a real place for you to live.
Hotel Facilities are Baby Sitting Service, Beauty Salon / Hairdresser, Child Care, Currency Exchange Services, Gym / Fitness Facilities, Jacuzzi / Whirlpool, Non-Smoking Rooms, Room Service, Shopping Arcade, Swimming Pool – Outdoor, Banquet Facilities,, Business Centre Children's Playroom, Disabled Facilities,  Internet Access – High Speed, Laundry Services, Parking Facilities, Safe Deposit Box, Smoke Free Hotel, Tour Desk, Bar / Lounge, Cafe, Conference Facilities, Faxing Facilities, Internet Access – Wireless, Lift / Elevator, Restaurant, Sauna, Spa / Wellness Centre.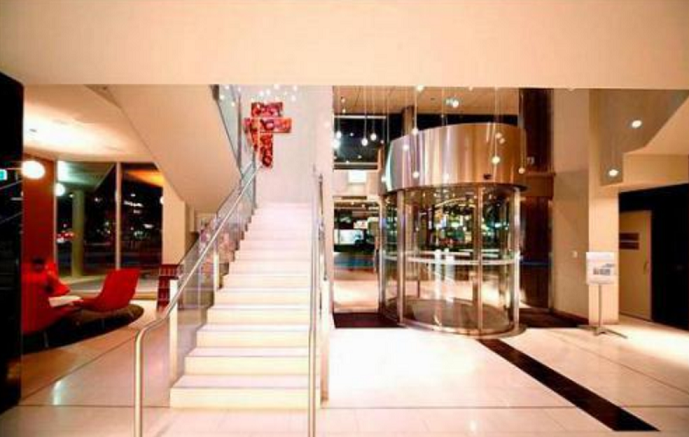 Novotel Canberra Address: 65 Northbourne Avenue, Canberra, Australia
Review
Canberra »
Rating
Novotel Canberra
Novotel Canberra is an award-winning hotel located in the city center of Canberra. The area provide a fresh,contemporary design in all public places, …
Share and Enjoy