Mantra on Queen

Mantra on Queen is a stunning 30-storey building providing contemporary apartments that is suitable for business and holiday travelers.
Mantra On Queen Hotel is positioned on Queen Street in Brisbane, close to train stations and just minutes away from the cosmopolitan city centre of Brisbane, Mantra on Queen is central to a choice of local and international restaurants, designer and local fashion boutiques and the popular Queens Plaza and Queen Street mall shopping precincts.
All 140 bedrooms are self-contained apartments feature laundry facilities, broadband internet access, cable TV and in-house movies and a full kitchen. Guests can enjoy a swim in the Mantra on Queens outdoor pool or relax in the spa pool. There are also fitness and sauna facilities.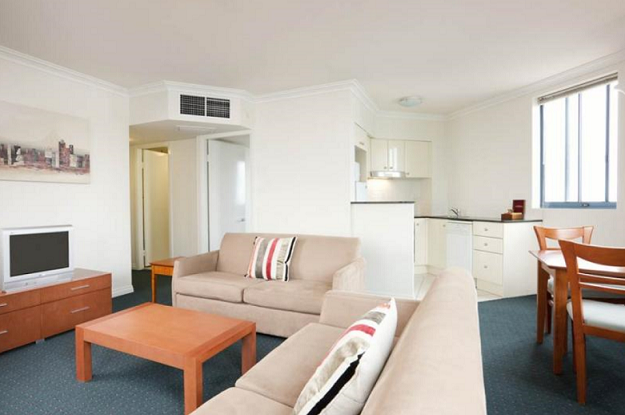 Mantra on Queen Address: 570 Queen Street, Brisbane, Australia
Review
Brisbane »
Rating
Mantra on Queen
Mantra on Queen is a stunning 30-storey building providing contemporary apartments that is suitable for business and holiday travelers.

Mantra On Q…
Share and Enjoy