Kings Perth Hotel

Kings Perth Hotel is located at the heart of Perth CBD corner of Hay and Pier Street. Hay Street Mall is just few minutes walk from the hotel and few blocks away from the other tourist attractions, such as government buildings, City Hall, St. George's Cathedral and St. Mary's Cathedral.
King Hotel in Perth provides guests a variety of choices of standard and superior rooms, these includes the Presidential Suite. Modern facilities, air-conditioning are available in every unit, refrigerator, telephone and coffee maker.
Staying in Kings Perth Hotel, guests can enjoy the hotel's famous outdoor, the King Artcafe restaurant for breakfast, lunch and dinner is open cafes, open-air. Capacity of 60, the beautiful conference lounge bar is an ideal place to meet friends and a drink.
Kings Perth Hotel provide guests to have experience the atmosphere of Chancery Bar. Guests can take advantage of exclusive features, water falls, the reception area provide great refreshments and a pre-dinner drink. In addition to these, a variety of activities are available also. The hotel offers 7 meeting rooms. Visitors can shop in London court, or enjoy the Supreme Court Gardens for a walk.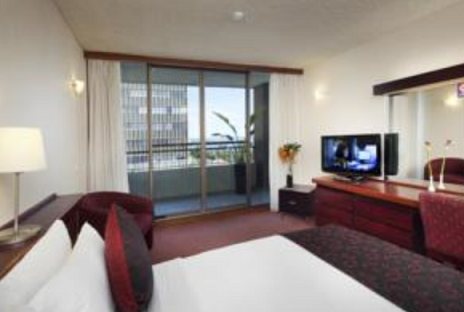 Kings Perth Hotel Address: 517 Hay Street (Corner Pier Street), Perth, Australia
Review
Perth »
Rating
Kings Perth Hotel
Kings Perth Hotel is located at the heart of Perth CBD corner of Hay and Pier Street. Hay Street Mall is just few minutes walk from the hotel and few …
Share and Enjoy