Hotel Albert 1er Toulouse

Hotel Albert 1er Toulouse is a 3 star hotel conveniently located in a the heart of Toulouse, The Hotel is just few minutes walking distance to the major attractions, Place du Capitole and the city. Hotel Albert 1er Toulouse provide comfort and convenience and is one of the affordable hotel in Toulouse.
The Hotel Albert 1er Toulouse was built since 1954, guest can enjoy the art decoration and fine architecture of this hotel. All 47 rooms are well designed with relax atmosphere with original decoration.
Staying at Hotel Albert 1er, guest are served with the excellent service by the hotel staff, elevator, concierge, bar,  24hr room service and meeting facilities are available in this hotel. All room facilites are with air conditioning, free Wifi, International satellite TV channels, Minibar and Safe Box.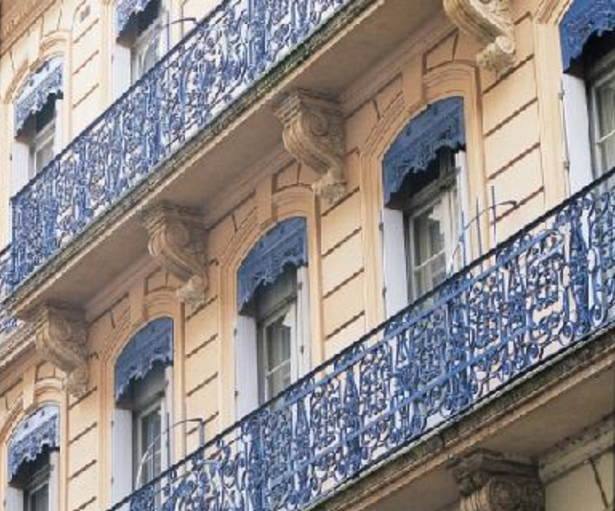 Hotel Albert 1er Toulouse Address: 8 Rue Rivals, Toulouse, France
Review
Abu Dhabi »,Ajman »,Birmingham »,Brisbane »,Cairns »,Canberra »,Copenhagen »,Darwin »,Dubai »,Dublin »,Florence »,Glasgow »,Gold Coast »,Hobart »,Hong Kong »,Illinois »,Las Vegas »,London »,Los Angeles »,Lyon »,Manchester »,Marseille »,Melbourne »,Miami Beach »,Milan »,Naples »,Nashville Downtown »,New York »,Nice »,Orlando »,Paris »,Perth »,Perugia »,Ras Al Khaimah »,Rome »,Singapore »,South Carolina »,Spain »,Strasbourg »,Sydney »,Toulouse »,Uncategorized
Rating
Hotel Albert 1er Toulouse
Hotel Albert 1er Toulouse is a 3 star hotel conveniently located in a the heart of Toulouse, The Hotel is just few minutes walking distance to the maj…
Share and Enjoy