Hilton Surfers Paradise Hotel & Residences

Hilton Hotel is world-renowned for its spectacular quality and service levels. Hilton Surfers Paradise Hotel & Residences is also residential offer everything you can relax and have a great memorable stay. The hotel is an ideal choice that provides spacious one, two and three bedroom apartments, families, groups or any beyond traditional
hotel-class accommodation.
All rooms are equipped with exquisite interior design and eye-catching floor to ceiling ocean views and a great view of Surfers Paradise and the hinterland. You to enjoy quality kitchen appliances, including stove, microwave, oven, as well as broadband Internet and cable TV access.
The location of Surfers Paradise Hilton Hotel is at Orchid Avenue, Surfers Paradise Boulevard just next to the legend Cavill Mall, a few steps from the beach. Our central location is at the heard of Gold Coast, Surfers Paradise attractions.
The Hotel is just away from the beautiful 42 km long beach and famous theme parks and dining area.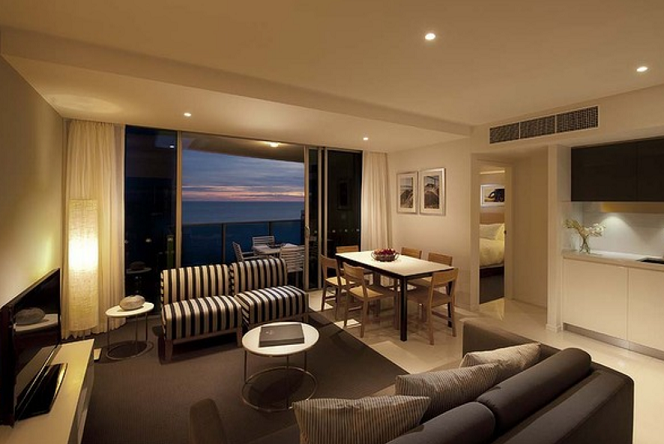 Hilton Surfers Paradise Hotel & Residences Address: 3113 Surfers Paradise Blvd, Surfers Paradise, Gold Coast, Australia
Review
Gold Coast »
Rating
Hilton Surfers Paradise Hotel & Residences
Hilton Hotel is world-renowned for its spectacular quality and service levels. Hilton Surfers Paradise Hotel & Residences is also residential offe…
Share and Enjoy