Hard Rock Hotel At Universal Orlando

Hard Rock Hotel – For a Stay Packed with Luxury and Comfort
Hard Rock Hotel is situated in a prime location in the middle of Universal Orlando- the world's most popular entertainment destination. The hotel is at a walking range from Universal resorts and its theme parks.
Rooms are available in three categories- standard rooms, deluxe rooms and suits. The rooms come with comfortable beds and modern amenities such as an iHome Clock radio and MP3 docking station.
For your entertainment, the rooms are equipped with HD television, high speed internet access and a CD player. If you want a more luxurious experience you can stay in the Hard Rock hotel suites that have feature like king sized beds, over-sized bars, office areas, baby grand pianos and walk in closets.
Hard Rock hotel offers top quality fine dining. You can start your day with a delicious buffet. If you want more privacy room service is available any time. Hard Rock Hotel is pet friendly. It offers many pet privileges like pet mats and food bowls. You can order pet cuisine like 'Bow Wow Beef' or 'Kitty Salmon Supreme'.
The Velvet Bar in Hard Rock Hotel is one of Orlando's coolest spots for conversation and cocktail. You can hang out at the bar with a chilled martini and appetizers. It is a top hangout place for many musicians. Hard Rock hotel offer the best overall experience.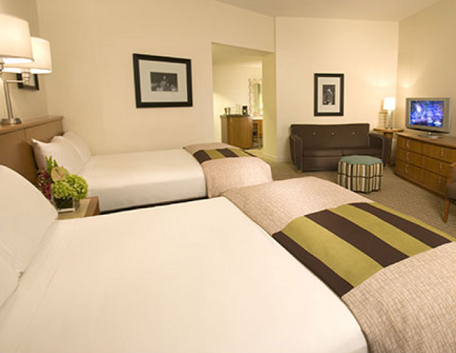 Review
Abu Dhabi »,Ajman »,Birmingham »,Brisbane »,Cairns »,Canberra »,Copenhagen »,Darwin »,Dubai »,Dublin »,Florence »,Glasgow »,Gold Coast »,Hobart »,Hong Kong »,Illinois »,Las Vegas »,London »,Los Angeles »,Lyon »,Manchester »,Marseille »,Melbourne »,Miami Beach »,Milan »,Naples »,Nashville Downtown »,New York »,Nice »,Orlando »,Paris »,Perth »,Perugia »,Ras Al Khaimah »,Rome »,Singapore »,South Carolina »,Spain »,Strasbourg »,Sydney »,Toulouse »,Uncategorized,Venice »,Verona »,Virginia »
Rating
Hard Rock Hotel At Universal Orlando
Hard Rock Hotel – For a Stay Packed with Luxury and Comfort
Hard Rock Hotel is situated in a prime location in the middle of Universal Orlando- the w…
Share and Enjoy