Clarion Hotel on the Park

Clarion Hotel on the Park is Australian owned and a newly refurbished guest rooms and renovated lobby and public areas. The hotel has completed a multi million refurbishment, creating a fresh and contemporary styled hotel.
Clarion Hotel on the Park offers daily buffet breakfast. The restaurant is fully licensed with an extensive wine list and offers a relaxed atmosphere with professional service. Executive Chef Simon Wong, brings his passion for food and his hearty personality to his kitchen and menu. The Lobby Bar opens daily from 5-10pm.
With 181 Deluxe guest rooms including 30 Spa Suites, the Clarion Hotel on the Park offers accommodation for all your needs, with large work desk and high-definition LCD TV. The hotel features a outdoor pool and spa pool, plus a restaurant and bar.
Clarion Hotel On The Park Sydney is ideally located in Sydney. Guests can visit attractions such as Sydney Showground and Sydney Olympic Park can also be visited.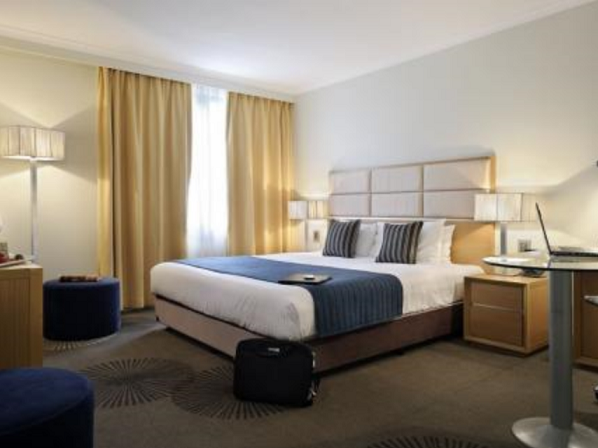 Clarion Hotel on the Park Address: 18-40 Anderson Street Parramatta, Sydney, Australia
Review
Sydney »
Rating
Clarion Hotel on the Park
Clarion Hotel on the Park is Australian owned and a newly refurbished guest rooms and renovated lobby and public areas. The hotel has completed a mult…
Share and Enjoy