Cathedrale Hotel Strasbourg

Cathedrale Hotel Strasbourg is a unique hotel located in Strasbourg, France. A 3 star hotel offer guests an affordable price with great location is a great choice for you. Cathedrale Hotel Strasbourg is a fully renovated hotel with fine decor, A famous Maison Kammerzell and gothic Cathedral is just opposite side of the property, with it's location, guest can tour around the famous attractions theatres, museums, shops, opera and restaurants. A Few minutes walking distance guest can visit the  old tanners' quarter la Petite France.
Cathedrale Hotel Strasbourg offer guest a comfort rooms to relax, all rooms are fully equip with pastel shades, soundproofed, inibar, telephone, tv with international channels, FM radio, alarm clock and air conditioning.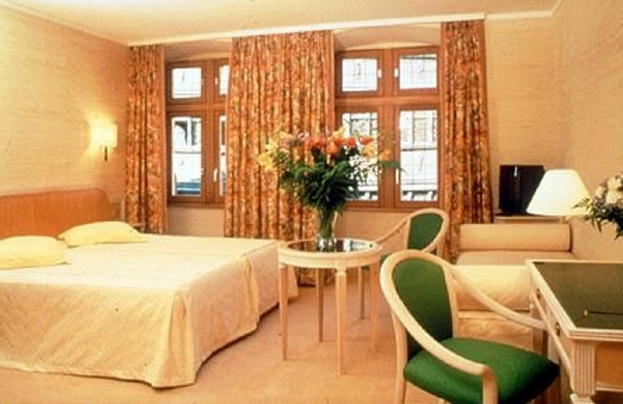 Cathedrale Hotel Strasbourg Address: 12-13 Place De La Cathedrale, Strasbourg, France
Review
Abu Dhabi »,Ajman »,Birmingham »,Brisbane »,Cairns »,Canberra »,Copenhagen »,Darwin »,Dubai »,Dublin »,Florence »,Glasgow »,Gold Coast »,Hobart »,Hong Kong »,Illinois »,Las Vegas »,London »,Los Angeles »,Lyon »,Manchester »,Marseille »,Melbourne »,Miami Beach »,Milan »,Naples »,Nashville Downtown »,New York »,Nice »,Orlando »,Paris »,Perth »,Perugia »,Ras Al Khaimah »,Rome »,Singapore »,South Carolina »,Spain »,Strasbourg »,Sydney »,Toulouse »,Uncategorized,Venice »,Verona »,Virginia »
Rating
Cathedrale Hotel Strasbourg
Cathedrale Hotel Strasbourg is a unique hotel located in Strasbourg, France. A 3 star hotel offer guests an affordable price with great location is a …
Share and Enjoy