BLUE Sydney

BLUE Sydney is a boutique hotel in the heart of a luxury marina, entertainment and apartment complex. Located along the wharf promenade are delectably eclectic restaurants by Australia's leading restaurateurs The Central Business / Shopping District, Sydney Opera House and The Royal Botanical Gardens are within easy walking distance from the hotel.
Blue Sydney is situated on Wharf at Woolloomooloo in the heart of the marina and entertainment complex. Guests can visit attractions such as Parliament House and St Mary's Cathedral. A short distance away from the church is Hyde Park Barracks, a museum designed by a convict.
Each room at BLUE Sydney has ultra-modern furnishings, including a 27-inch LCD TV, an iPod dock and a luxurious king-size bed. All rooms and lofts feature unique characteristics of the original historic wharf.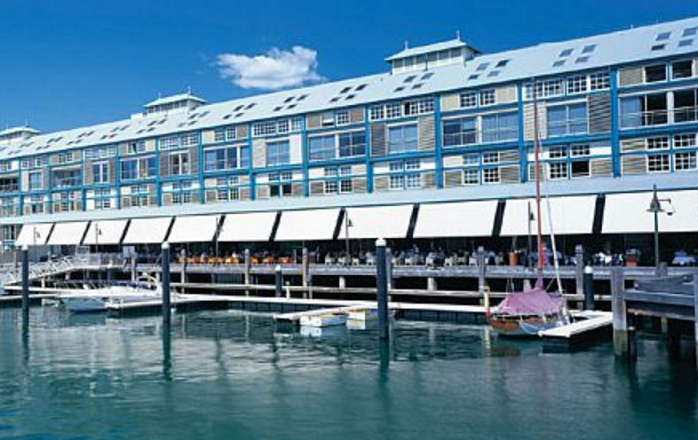 BLUE Sydney Address: 6 Cowper Wharf Road
Review
Sydney »
Rating
BLUE Sydney
BLUE Sydney is a boutique hotel in the heart of a luxury marina, entertainment and apartment complex. Located along the wharf promenade are delectably…
Share and Enjoy