BEST WESTERN Lidcombe Motor Inn

Best Western Lidcombe Motor Inn Lidcombe is a modernised property offering great comfort to all its visitors. The eloquent interiors perfectly match its construction. Stay at this quiet Sydney motel located in the suburb of Lidcombe and within five minutes of Sydney Olympic Park and Aquatic Centre. A short two minute walk to the train station will get you further afield to see all that Sydney has to offer.
The Lidcombe Motor Inn is a modern three-story motel with 25 units and six two-bedroom apartments (in another three-story building). Our recently refurnished rooms feature bright sunlight through big, clear windows. The lift is accessible on each floor. Our warm-hearted staff welcomes every travelers, businessman and families to our motel – Lidcombe Motor Inn.
Guests staying at the BEST WESTERN Lidcombe Motor Inn will be close to a variety of attractions and activities, such as Flemington Markets, the State Netball Centre and Sydney University (Cumberland campus).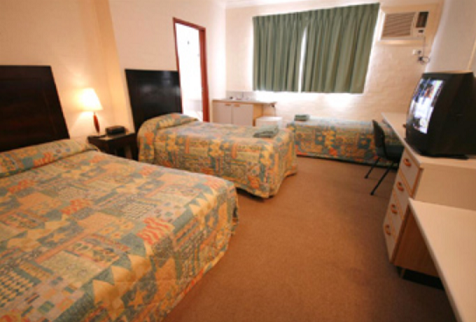 Best Western Lidcombe Motor Inn Lidcombe Address: Corner Mark & Taylor Streets Lidcombe, Sydney, Australia
Review
Sydney »
Rating
BEST WESTERN Lidcombe Motor Inn
Best Western Lidcombe Motor Inn Lidcombe is a modernised property offering great comfort to all its visitors. The eloquent interiors perfectly match i…
Share and Enjoy