Beachhaven Bed & Breakfast Sydney

Beachhaven Bed & Breakfast Sydney is a 5 star accommodation and a great base from which to explore the Royal National Park, NSW, Australia, the world's second oldest national park, famed for its natural beauty, fine swimming beaches and good walking tracks.
Situated on a beautifully landscaped spot on Horderns Beach, the Beachhaven Bed & Breakfast Sydney provides an excellent view of Port Hacking. Guests of this Beachhaven hotel will have access to a variety of cafes, clubs, and restaurants. The Royal National Park is nearby, and can provide visitors with plenty to do. Located approximately an hour from Sydney airport, guests of the Beachhaven Bed & Breakfast Sydney can arrive car, or take the rail and a scenic ferry ride across the Port Hacking River. A pickup service is also available by plane.
Many activities can be enjoyed in the surrounding area, with the Royal National Park nearby and downtown Bundeena within a short drive. There's a beach adjacent to the property and it is suitable for swimming. Excellent walking tracks also exist in the neighbourhood. This deluxe bed and breakfast offers suites with kitchenettes.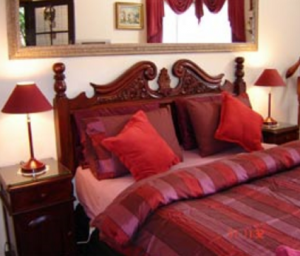 Beachhaven Bed & Breakfast Sydney Address: 13 Bundeena Drive Bundeena, Sydney, Australia
Review
Sydney »
Rating
Beachhaven Bed & Breakfast Sydney
Beachhaven Bed & Breakfast Sydney is a 5 star accommodation and a great base from which to explore the Royal National Park, NSW, Australia, the wo…
Share and Enjoy