Apollo Inn New York City

Apollo Inn New York City is 2 STAR hotel located in the city centre of New York near the well-known Avenue William Clayton Powell Jr. to the south of Harlem. It is less than 15 minutes from Times Square as well as Power Station Park, just a stroll away in the heart of the historical Harlem.
Apollo Inn Hotel provides all the needs for guest who are looking for economy lodging in New York City. Guest comfort is enhanced by the Mini bar as part of in-room facilities. Here you will find 48 with comfortable 2-star standards.
The Apollo Hotel has a 24-hour front desk and security. A small lounge area features computer kiosks with Internet access and a television. Public areas are air conditioned.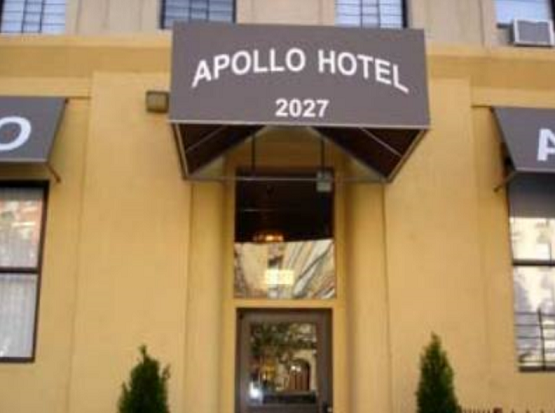 Apollo Inn New York City Address: 2027 7Th Ave., New York City, New York United States
Review
New York »
Rating
Apollo Inn New York City
Apollo Inn New York City is 2 STAR hotel located in the city centre of New York near the well-known Avenue William Clayton Powell Jr. to the south of …
Share and Enjoy