Miami Beach Vacations | Top Events In Miami Beach

Around Miami Beach
You can never get bored in Miami Beach with all the sandy beaches, restaurants, bars, clubs, and museums. It has long remained synonymous with unrelenting sunshine, glitz and glamour. You are never out of things to do in Miami Beach as it hosts a lot of events year round and keeps the festive spirit up. If you want to do more than just sunbathe in Miami this time around, below are a few events that you should try out.
La Martina Miami Beach Polo World Cup IX
Starting April 25th, the event would go on for four days between the 20th and 22nd streets on the sandy grounds of SoBe right behind the Setai Hotel. This royal game of polo would showcase the immense competition between various teams as men and women compete for the coveted trophy. And, of course, Miami being Miami, the fun does not stop with the games. There is going to be a "World Cup Kickoff" party at the Raleigh Hotel with fashion shows and parties that would be televised on E! Entertainment Latin America. If you are in Miami during this time, you should not miss this Sport of the Kings. The entry for the event is free.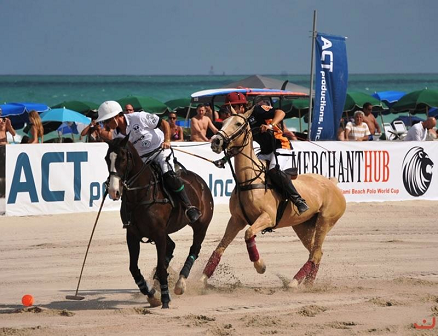 Calvin Harris at the Story Nightclub
If you just want to let your hair down and dance the night out, Calvin Harris at the Story Nightclub is playing some mindboggling electro-pop from 11 p.m. on April 26. The London-based, Scottish-born DJ and singer who had debuted in 2007 with "I Created Disco" is sure to make you shake a leg at Story Nightclub, which is one of the best place to be at night in Miami Beach. You are advised to make your reservations in advance to attend this high-demand event. Story Nightclub also has several events lined up throughout the month for you entertainment. The tickets for the Calvin Harris events are being priced at $50 to $75 currently.
5K AIDS Walk Miami
While you are enjoying your time in Miami Beach, you might also want to do something to contribute to the vibrant community of this region. You will not be able to find a better way of doing it than participating in the 5K AIDS Walk Miami on Sunday, April 28th. The event would be hosted by Care Resource, which is the largest and oldest local HIV/AIDS community in the area. The organization reaches more than 15,000 people affected by AIDS through dental, medical, psychosocial, prevention, education, and outreach programs. Moreover, a 5K walk on a Sunday morning would do a lot of good to your body, which has been partying hard in Miami Beach. The price of participating in this even is just $25.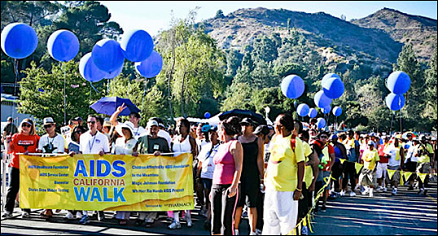 Good Monday at Heaven
After recuperating from your party on Saturday night and almost vouching that you would not party so hard, you would be up and fit to hit the club again on Monday. Do not be surprised; that is what the electrifying atmosphere in Miami Beach does to everyone. Head to Good Mondays on Lincoln Road on April 29th starting at 9 p.m. where DJ Damaged Goods would play some great hip-hop and dance music just for you. This high-definition longue takes clubbing to a new level, and when you are there, do not miss out on their cryogenic cocktails that will surely blow your mind away. The best part about Good Monday is that there is no cover charge.
There are also other events like Alice in Chains and Grammy-award winning Juan Fonseca playing at The Fillmore Miami Beach on April 25th and April 26th respectively. With almost every restaurant, club, theater and community hosting an event, Miami Beach has something to keep you entertained all the time.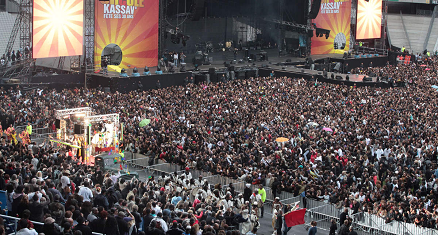 If you find this page helpful, share it.
Related Posts