Biggest Hotel Booking Mistakes & How To Avoid Them | Hotel Booking Advice

Biggest Hotel Booking Mistakes and How To Avoid Them
Hotel booking advice is not something that many people consider apart from location and price, but if done wrong, it has the potential to ruin a good vacation. There are many things that can go wrong with a hotel booking like doing it in the wrong website, to not being fully aware of the things offered and more importantly, not offered. Feeling bad or complaining about something that you have already done is futile and so read on to find out some of the biggest hotel booking mistakes that tourists do regularly and also how to avoid them effectively.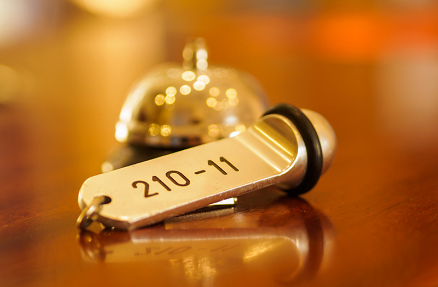 You cannot always get the best room
You may have booked a room well in advance and when you land up at the hotel, may expect a room with the best view, closest to the elevator, on a particular floor and close to the WiFi hub. While it is possible for that to happen, that may not always be the case, so be reasonable with your expectations.
Hotel booking advice: there is a 'conditions apply' clause in the fine print of the form that you fill in with additional requests so do not make a long list of things and expect the hotel to honor all of them.
The dates of travel are one of the things that many travelers get confused with. It is also one of the biggest hotel booking mistakes as different hotels bill their guests with their own billing periods. Some book in 12 hour cycles and others in 24 hour cycles, also make sure the booking date and the traveling dates match.
Hotel booking advice: If you are traveling through different time zones, if your flight is an overnight one and if your hotel is far from the airport, make sure you do the needed research and book the dates correctly as you will end up paying needlessly for time you did not even spend in the hotel.
On the list of biggest hotel booking mistakes, this may seem odd, but using debit cards is not always the best option If you can do it, book with a credit card. There are a number of advantages that a credit card has over a debit card and even cash. For one, there are user miles and rewards programs, many hotels will offer free meals, stays or even WiFi for credit card payments. Refunds and protection against fraud are also possible only through credit cards.
Hotel booking advice: If you can stay on top of your expenses and if you are good at managing your money, finding out purchases that are unnecessary and and knowing how to avoid them, using a credit card can be very rewarding in the long run.
Many hotels specialize in serving a very specific type of customer and you should make sure you know the what kind of hotel you are booking before you pay. Going by what the advertising says can cost you a lot of money and it is one of the  biggest hotel booking mistakes that you can possibly make. A hotel claiming to be 'just a little way off' from the coast can end up being an hour away from the beach when you land there.
Hotel booking advice: Some hotels have themes, others have a certain way of handling guests and others are just bad. Make sure you check up accurate locations on Google earth and read a good number of reviews so you will know which hotels are not worth it and how to avoid them.
 It is true that the best prices for hotels will mean you will have to book many months in advance and that may not always be possible, but that also doesn't mean you should do it on the day of travel. It is one of the  biggest hotel booking mistakes and something that many travelers are guilty of. Remember that just because it is off season does not mean the hotels are empty. Hotels charge a lot more for the dates that are closer to the current date.
Hotel booking advice: Book well in advance. It may seem obvious but some travelers book their hotels and flight tickets at the same time. There are plenty of travel agencies and online portals which can do this for you, so book early and avoid paying more than you have to.
Consider this list as real hotel booking advice and make sure you do not make any of the biggest hotel booking mistakes on this list. Vacations are meant to be joyous and memorable so there is no point in ruining it with bad decisions and you shouldn't, now that you know how to avoid them.
If you find this page helpful, share it.
Related Posts