Barcelona | Things To Do | Travel + Shopping + Food

Things to Do in Barcelona
There are many interesting things to do in Barcelona for tourists. The Spanish city has something to offer for all types of travelers. Barcelona is known for its unique culture and history. It has a number of fantastic architectural structures designed by Antonio Gaudi. His buildings can be found all over the metropolis. For culture aficionados, The Barcelona Museum of Contemporary Art (MACBA) and its adjacent Contemporary Culture Centre, Barcelona (CCCB) have great exhibitions every month. Barcelona's Dali Museum, which hosts a permanent exhibition of the creations of Salvador Dali  is also a popular tourist attraction.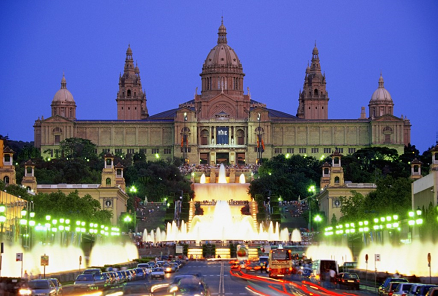 Barcelona attractions
A short list of the best things to do in Barcelona would include the following:
La Sagrada Familia: Among the many things to do in Barcelona, the La Sagrada Familia should be your choice, if you have limited time for sightseeing in the beautiful city. The architecture shows the influence of medieval era cathedrals. Although 100 years' old, La Sagrada Familia is still under construction. Around three million tourists visit it every year. Pope Benedict XVI consecrated the La Sagrada Familia church in 2010.
Park Güell: The first and the most notable of all the things to do in Barcelona, Park Güell is where Antoni Gaudi showcased his talent in landscape gardening. The place is situated four kilometers away from Placa de Catalunya and to the north of Gracia. Park Güell is described by many visitors as a captivating place where Gaudi's natural forms took on the surreal. Artificial is perceived to be more natural than nature itself.  Park Güell was commissioned by Count Eusebi Güell in 1900 to create a miniature city for the entertainment of the wealthy. Gaudi was the chosen architect. Although it was commercially unsuccessful, Gaudi showed his genius by creating three kilometers of roads, a plaza, steps and two gatehouses in his inimitable style.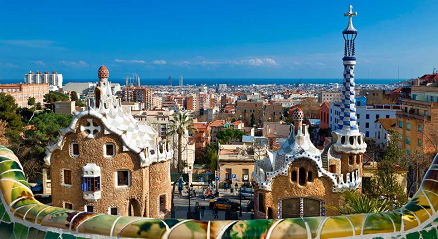 Casa Batllo: This residential building bears the mark of Gaudi and his hallucinogenic inspiration. The facade is marked by mauve, green and blue tiles. Balconies and window frames are wave shaped. The blue tiled roof is uneven and has a single tower. Casa Batllo is one of three houses between Carrer d'Arago and Carrer del Consell de Cent. It is popularly known as Manzana de la Discordia or 'Apple (Block) of Discord'.
Mercat de la Boqueria: It is considered one of the most notable public markets in the world. It sells a wide variety of produce that cannot be matched by any modern supermarket.
Fundacio Joan Miro: Joan Miro, arguably one of the most well known 20th century artists, gifted this art foundation to Barcelona in 1971. The light filled buildings contain Miro's works, from his earliest sketches to work done at the evening of his life. The buildings were designed by the architect and Miro's close friend Josep Lluis Sert.  It is one of the highlights of a number of things to do in Barcelona. 
Cuisine
Barcelona offers its visitors a number of delicious culinary options, which range from international cuisine to Catalan dishes. Be it tapas or seafood platters, you can taste it all in this beautiful Spanish city. La Barceloneta, a bustling, sea-side neighborhood in Barcelona, is a must-visit for tapas lovers.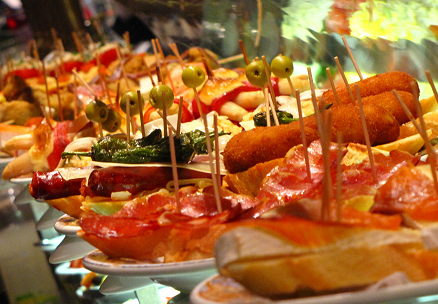 If you find this page helpful, share it.
Related Posts