How To Travel With A Baby

How to travel with a baby
How to travel with a baby is every parents question. When you're learning about something new, it's easy to feel overwhelmed by the sheer amount of relevant information available. This informative article should help you focus on travelling with your baby.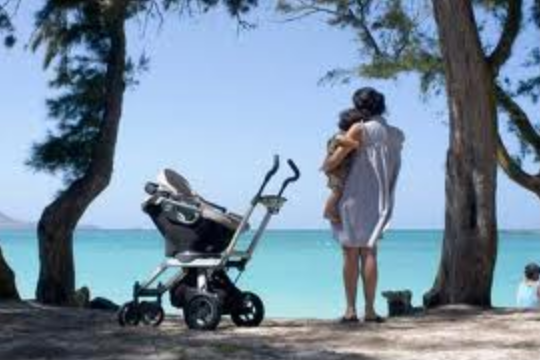 Travel with your Baby is not always the easiest thing to locate. Fortunately, I will lists down the following things to remember
Diapers  Stock your bag with plenty of diapers, even if you don't think you'll need them all. You never know when a flight might be delayed.
Wipes Versatile wipes not only clean baby bottoms but are great for cleaning hands, faces, and even blotting stains and spills. Travel packs come in streamlined dispensers that tuck nicely into bags.
Plastic Bags Sealable bags are handy for disposing of dirty diapers or storing wet/soiled clothing.
Hand Sanitizer A travel-sized bottle of this no-water-required cleanser is welcome after diaper changes.
Changing Pad Don't get caught without a clean place to change your baby's diaper especially if you're on the road with no changing table available. 
Rash Cream Don't let a diaper rash spoil your trip. Carry a small tube of cream or ointment to ease baby's discomfort.
Food/Drinks Bring baby food, breast milk, formula, water, and/or juice in a small, easily accessible cooler bag. Be sure you bring enough to last through unexpected travel delays. Additionally, bring a snack and a bottle of water for you, which is especially important if you're breastfeeding.
Bibs During your travels you may want to carry disposable bibs rather than tote dirty bibs around. 
Burp Cloths Cloths or a few cloth diapers are great for cleaning spit up and other spills. 
Bottles and/or Sippy Cups  Three bottles and/or sippy cups (one for juice or water, one for milk or formula, and an extra) are necessities.
Camera Don't forget to capture moments of your little one on his or her trip!
Car Seat Pillow You want your baby's head to be well-supported on the trip.
Entertainment Soft books, toys, baby's favorite blanket or lovey, and music are must-haves for keeping a little one happy and calm.
Extra Clothing Accidents happen! If your baby has a blow-out diaper right after the plane takes off, you'll be grateful to have a clean outfit for him and a fresh shirt for yourself! You'll also want to have a sweater or jacket that offers warmth in air conditioning or a cooler climate.
Baby's Toiletries Your little one will be looking beautiful on her trip if she has her own toiletries. Pack her shampoo, soap, brush, comb, nail clippers, and toothbrush (or gauze if she doesn't have any teeth!).
Medications If you're traveling by plane, medicines such as those for fevers, cold, teething, and any prescription medications should be in your carry-on/diaper bag in case your luggage is lost. Be sure you carry the proper dispenser (spoon or dropper) for each medicine.